Collaborate with FUSE
Collaborating with the Ultrasound community is at the heart of the FUSE programme.
Supporting our external partners to realise their R&D strategies along with providing an enhanced researcher experience underpins this.
Next Steps
To find out more about how we can collaborate and support your R&D in Ultrasound, contact our Business Development Manager, Kirsten Laing.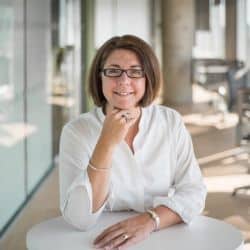 Sponsoring a PhD or EngD studentship
The opportunity to sponsor either a PhD or EngD:
Studentships are 4 years in duration with part of 1st year taught (MSc equivalent)
EngD studentships – £55,000, providing a stipend top-up with the expectation that the researcher is based with the industrial partner
PhD studentships – £35,000, with the researcher university based with secondment opportunities into industrial partner
Cost-effective approach for combining research and specialist postgraduate recruitment
Participation in FUSE External Partner engagement activities
Including attending or presenting at FUSE industry seminars.
Participate in Knowledge Exchange in Ultrasound applications across industries to networking opportunities within different supply-chain tiers providing the opportunity for collaborative approaches to research.
Continuous Professional Development – although currently in development, we are looking at opportunities to support our External Partners with CPD opportunities.