Projects Available
To enquire about any of the projects below please email Kirsten.Laing@strath.ac.uk. More projects for September 2022 intake will be added in the coming months.
[1] Innovative Designs for Next Generation SONAR (EngD)

The primary aim of the project is to explore a range of piezoelectric material configurations, with the specific design objective to produce small form factor sonar, in the following research stages:
Simulation of the acoustic front-end active transducer configuration using finite element modelling techniques to understand the vibrational characteristics of each design and how that translates into sonar transducer performance.
Extending the simulation approach to incorporate a sonar array configuration and ensuring that the materials within the transducer array are appropriate in terms of imaging performance.
Fabrication of key candidate prototype samples for experimental assessment against Alba state-of-the-art devices.
Fabrication of a full sonar array incorporating selected active material configuration and characterisation of its sonar performance against industry standard criteria.
External Partner Summary: Alba Ultrasound Ltd. (www.albaultrasound.co.uk) was formed in 2000, combining expertise from the University of Strathclyde and industry, and is now a world leader in the design and manufacture of high performance ultrasonic transducers for underwater sonar applications. It was initially set up to provide the mid-life upgrade of the Royal Navy Hunt Class mine-hunting sonar system. The multi-frequency suite of sonars was, at that point, acknowledged as the most advanced mine-hunting sonar in operation and was one of the first systems to use wideband piezocomposite technology for that application.
Alba has experienced consistent growth, achieving turnover in excess of £4M over the past five years. This has been achieved by it becoming the leading small independent transducer design and manufacture company, with world leading clients within both the defence and commercial sectors. Its designs cover the full-range of sonar types and it has built a reputation for innovative design, dependable manufacturing and reliable operation, with systems rated to full-ocean depth of 6000 m.
Alba's facility in the West of Scotland Science Park, Glasgow, houses state-of-the-art design, manufacturing, test and qualification equipment. This provides a stable base upon which to grow and it is looking to expand its design and engineering team to ensure it has the best people to fulfil key roles in the future. This EngD opportunity will provide the successful applicant with experience of working within a world-leading SME organisation, and help shape the future technological direction for the company.
[2] Air-coupled Ultrasound Transducer Design with 3D Printing Technology (PhD)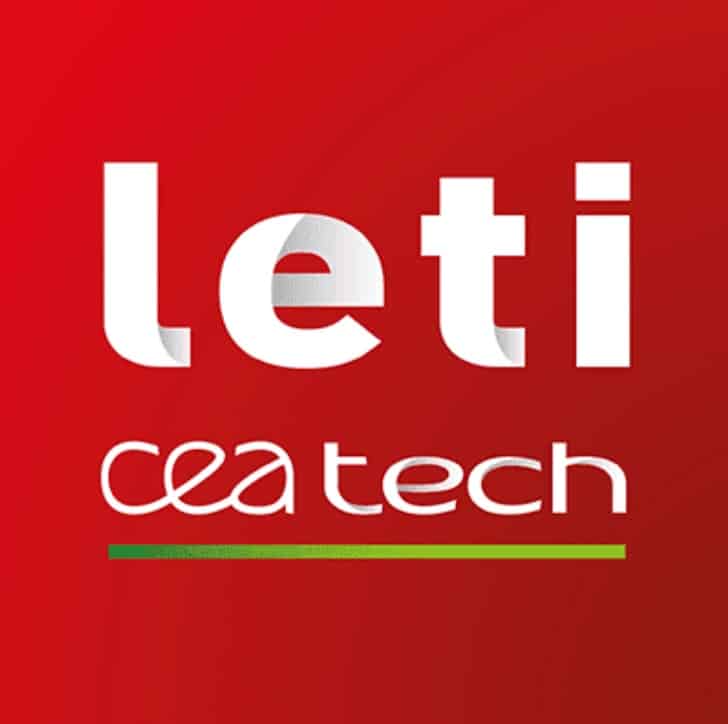 The project will address the benefit and drawbacks of miniaturizing ultrasonic transducers and making arrays of transducers for air-coupled ultrasound transmission and reception. Previous work has demonstrated different coupling phenomena that become dominant as size is reduced, including cavity coupling, lateral cross-coupling, losses in propagation media, and packaging-related phenomena. Revisiting the design of ultrasonic arrays will aim to turn these drawbacks into benefits, including with bio-inspired designs, and will help identifying how to maintain sensing efficiency and transduction power and how to radiate the maximum possible energy from a low energy vibrating source.
As an alternative to the simple solution i.e. to increase the size, arrays that are small in size and number of elements need a different paradigm of how the elements of the array should be built, as both mechanically and acoustically coupled systems, and how the hydrodynamic near field, with its "reactive" nature, can be helped to radiate or sense through coupling. It is envisaged that the work will be underpinned by rapid prototyping of CMUT devices comprising membranes and cavities based on 3D printing new kinds of coupled mechanical networks based on novel acoustic resonators. Membranes can be 3D printed directly or overlaid on the network using mylar films and other thin materials such as diamond-like carbon (DLC). DLC thin membranes bring the property of intrinsically broadband devices and dedicated low-power electronic design will minimize lumped elements and open a pathway to novel standard and neuromorphic architecture for ultra-low energy consumption applications while keeping the capability to monitor beam directivity and for direction finding.
This project is a research-type project exploring the fundamentals of transducer design and searching for new ideas to improve how they work. It is in collaboration with CEA-Leti, based in the "Capital of the Alps", Grenoble, France. Their longstanding expertise in microtechnologies will support the student's work.
External Partner Summary: CEA-Leti, www.leti-cea.com, is a research institute for electronics and information technologies based in Grenoble, France. It is one of the world's largest organisations for applied research in microelectronics and nanotechnology.
[3] Air-coupled Ultrasound for Mobile Consumer Devices (PhD)

In nature, evolution has driven various answers to these problems, not least of which include the natural material properties and complex mechanical transduction of small hearing systems, both at the external interface with sound and internally. For example, work by Reid et al [1] described individual moth ears with sub-wavelength structural directionality. Ultrasonic transducers inspired by insect ears could thus have in-built mechanisms, which would lead to advances in the design and implementation of miniature air-coupled ultrasonic devices for consumer electronics.
This project will carry out research into how to create miniature air-coupled ultrasonic transducers inspired by insect ears. This will concentrate on creating complex, three-dimensional microstructured systems, with the goal of creating sub-wavelength directional air-coupled ultrasonic transducers. The work will focus on the structures and material properties reported in the biological research and will therefore concentrate on 'softer' materials, allowing the use of materials that relate directly to the insect's biology. It will utilise state-of-the-art rapid prototyping techniques, i.e. 3D printing, based on digital light processing (DLP) of photopolymers. A DLP process has already been demonstrated which integrates a fully bonded conductive material, piezoelectric and passive polymer to create a complete 3D printed electro-mechanical acoustic device. The process can create a working piezoelectric device with a minimum feature resolution of 30 μm [2].
The project will initially develop the new devices as 3D computer models. The DLP techniques developed in CUE will be used for fabrication. New device characterisation will utilise the air-coupled transducer measurement equipment located in CUE's labs. The project will be iterative, with new findings feeding directly back into the engineering design process. The final goal of the project is thus to develop new miniature directional air-coupled ultrasonic transducers based on the emerging needs of the consumer electronics industry.
[1] Reid A, Marin-Cudraz M, Windmill JFC, Greenfield M (2016), Evolution of directional hearing in moths via conversion of bat detection devices to asymmetric pressure gradient receivers, Proceedings of the National Academy of Sciences of the USA, 113: E7740-E7748.
[2] Tiller B, Reid A, Zhu B, Guerreiro J, Domingo-Roca R, Jackson JC, Windmill JFC (2019), Piezoelectric Microphone via a Digital Light Processing 3D Printing Process, Materials & Design, 165: 107593.
External Partner Summary: Knowles Electronics (www.knowles.com) in the USA have indicated their interest in this project through their consumer electronics microphone R&D area. They are a market leader and global provider of advanced micro-acoustic, audio-processing, and precision device solutions, serving the mobile consumer electronics, communications, medical, military, aerospace, and industrial markets.