Doctoral Projects 2022/23
To enquire about any of the PhD or EngD projects below please email Kirsten.Laing@strath.ac.uk. When applying for a specific project, please state the full project title as your 'thesis proposal title' and cite the primary supervisor. All applications for these projects can be submitted on the how to apply page.
More projects for September 2022 intake will be added in the coming months.
Innovative Designs for Next Generation SONAR (EngD)

The primary aim is to explore a range of piezoelectric material configurations, with the specific design objective to produce small form factor sonar, in the following stages:
Simulation of the acoustic front-end active transducer configuration using finite element modelling techniques to understand the vibrational characteristics of each design and how that translates into sonar transducer performance.
Extending the simulation approach to incorporate a sonar array configuration and ensuring that the materials within the transducer array are appropriate in terms of imaging performance.
Fabrication of key candidate prototype samples for experimental assessment against Alba state-of-the-art devices.
Fabrication of a full sonar array incorporating selected active material configuration and characterisation of its sonar performance against industry standard criteria.
External Partner Summary: Alba Ultrasound Ltd. was formed in 2000 with the aim of becoming a world leader in the design and manufacture of high-performance ultrasonic transducers for underwater sonar applications.
Alba has experienced consistent growth, achieving turnover in excess of £4M over the past five years. This has been achieved by it becoming the leading small independent transducer design and manufacture company, with world leading clients within both the defence and commercial sectors.
Alba's facility in the West of Scotland Science Park, Glasgow, houses state-of-the-art design, manufacturing, test and qualification equipment.
Novel Ophthalmic Ultrasound System Development (PhD)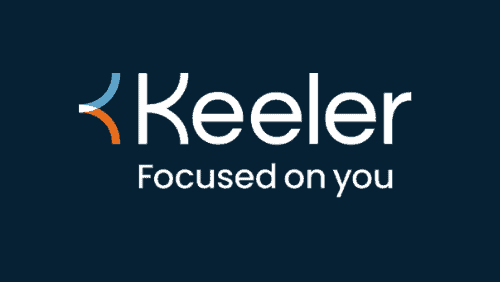 Key Objectives
Investigate state-of-the-art signal and image processing in ultrasound imaging across all sectors.
Develop modelling and simulations of Keeler type ophthalmic ultrasound imaging systems.
Design, model, simulate, test and evaluate new concepts for ophthalmic ultrasonic imaging.
Skills Required
The student will need a background in general engineering. The student will require training in the utilisation of signal and image processing, and computer modelling and simulation, as well as the processes required to design, fabricate and acoustically characterise prototype ultrasound devices. In addition to FUSE training, product/company specific training will be provided by the external partner.
Research Project
The PhD will carry out research into the huge existing body of research work on signal and image processing utilized across the multiple industrial sectors covered by ultrasound imaging and measurement. From this the PhD will concentrate on two themes. First investigating the possibilities for improving transducer to imaging system signal to noise ratio in the scanning probes used in ophthalmic ultrasound imaging. And secondly, investigating routes to improve image and data quality from existing transducer imaging systems, for example utilising coded waveforms. A common point in both themes will be the need to consider the practical industrial requirements for ophthalmic ultrasound imaging, such as the relatively small, cost effective, systems in use, and the constrained expertise that end-users may have.
In order to understand the practical requirements, the PhD student will have access to the industrial partner's imaging equipment. This will allow the student to develop improved electronics and investigate DSP implementations using real-world practical device data. In order to investigate image processing utilising the ophthalmic ultrasound scanner the student will initially develop computer models of the imaging function of this equipment, allowing simulations of different image processing techniques to be run based on real-world setpoints. This will be followed by practical experimentation using an ophthalmic ultrasound scanner with phantom (artificial) eye structures, bringing together the outputs of the two themes of research.
The student will not carry out any tests on biological material, but will spend time at the industrial partner to see their testing arrangements. Experimental characterisation of the new imaging solutions will take place within the Strathclyde Centre for Ultrasonic Engineering's laboratories. The project will be iterative, with new findings feeding directly back into the engineering design process. The final goal of the project is thus to develop new signal and image processing to substantially improve ophthalmic ultrasound imaging.
Recommended reading
Skidmore C et al. (2021) A Narrative Review of Common Uses of Ophthalmic Ultrasound in Emergency Medicine, The Journal of Emergency Medicine 60: 80-89, 10.1016/j.jemermed.2020.08.003.
Microultrasound arrays for diagnosis of skin pathologies (PhD)

Key Objectives
The Dermus Skinscanner system is based on single-element transducers; the project that is now proposed aims to explore how to implement microultrasound array imaging to improve its performance.
Specific objectives include:
To understand established and potential capabilities of microultrasound for imaging of skin pathologies, including with single-element and array transducers.
To explore the different possibilities for microultrasound array fabrication with designs able to meet the needs of skin scanning.
To establish one or more practical routes for fabrication and to computer-based models to demonstrate their performance.
To fabricate viable prototype devices and to demonstrate their basic performance parameters and their potential for accurate diagnosis of skin pathologies.
Skills Required
A student choosing this project will have gained sufficient basic understanding from taught classes to provide all the necessary pre-requisite skills. During the project, they will develop further understanding of:
– How to analyse a clinical problem and develop potential solutions for it.
– The operation of ultrasound imaging systems with single-element and array transducers.
– The range of operating principles on which microultrasound devices can be based.
– Computer modelling techniques for ultrasound devices and associated components.
– Fabrication and interconnection methodologies for microultrasound devices.
– Validation and practical demonstration of devices for the diagnosis of skin pathologies.
Industrialisation of emerging ultrasound technologies (EngD)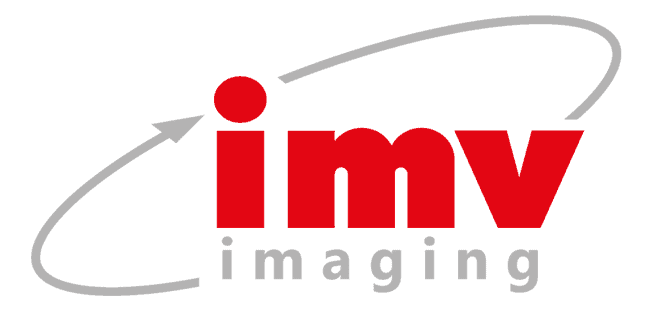 Whilst the general concepts of the above ground-breaking techniques have been described in literature, a knowledge gap exists both in academic and public industry literature regarding efficient implementation of such concepts in low cost and portable scanners. You will conduct an assessment phase which will precede any practical work, such that early research into emerging technologies will inform strategic direction once industrialisation constraints are considered. Following strategic direction, you will consult with IMV imaging engineers on hardware constraints to be prototyped on the Verasonics platform. Finally, you will work with IMV imaging engineers to progress the project through Technology Readiness Levels.
Education/ experience
– Educated to masters degree level in an Electronics & Electrical Engineering discipline at 2:1 or equivalent
– Strong signal processing knowledge
– Strong programming knowledge (C, Python, Matlab)
– Experience and knowledge of electronics system design
Competencies/ key characteristics
– Good lab-based experience
– Good approach to planning
– Problem solving skills
– Attention to detail
– Highly self-motivated with a desire to learn
– Quick to learn new development tools and technologies
– Strong written and verbal communication skills
Company Background
Formerly known as BCF Technology and ECM (Echo Control Medical), IMV imaging is the dedicated veterinary imaging department of IMV Technologies. We are world leaders in veterinary imaging including ultrasound, X-ray, digital image management (PACS), CT and MRI. We have a true dedication to our staff, recognised with Investors in People Platinum status.
Ensuring Decommissioning Safety, Integrity and Verification through Advanced Ultrasonic Sensor-Enabled Cutting (PhD)

Overview
Since 1947 the Sellafield site in Cumbria has produced, processed or stored nuclear materials since housing the first grid-connected nuclear power station in the world in 1956. After decades of operation, the site is now being decommissioned and reducing the hazards and risks associated with the site is a national decommissioning priority. The site processes and stores more radioactive material per square metre than any other site in Europe and when considering the international landscape of over 1000 nuclear facilities, it ranks as one of the most complex and hazardous nuclear sites in the world.
Decommissioning the site and its critical infrastructure is a complex and time-consuming challenge due to the steadfast requirement for safety, both at the current time and going forward, unknown or varying infrastructure, radiation levels and access limitations.
Robotised laser cutting and dismantling offers the National Nuclear Laboratory (NNL) and Sellafield significant benefits in their ambitious long-term decommissioning programme with improved safety and increased efficiency, both in terms of space and cost when compared to traditional manual mechanical retrieval and removal techniques.
A challenge with such an automated process however, is adapting to varying and unknown infrastructure and components, a key challenge but key requirement when considering the legacy Sellafield infrastructure. From a simplistic perspective, equipment requiring decommissioned or dismantled could be out of location and be of different thickness, two critical parameters when considering correct laser cutting power.
Furthermore, due to these variations, most of these automated systems still require manual programming and therefore require a great deal of empirical know-how for every new application, leading to long process times and high costs for each new application or component.
The core technical aim of this PhD is to investigate the potential for ultrasonic sensor-enabled feedforward and feedback control of the robotised laser cutting process to deliver optimum cut process parameters at all times, for safe, efficient, flexible, lower-cost decommissioning.
The overarching aim of the PhD is to transform automated decommissioning efficiency flexibility and costs, reducing risks on the Sellafield and other nuclear sites in a much shorter timeframe saving taxpayers and governments hundreds of millions of pounds.
The project and the student will directly align with the Hot Robotics NNUF project involving the University of Bristol, University of Manchester and Remote Applications in Challenging Environments (RACE) arm of the UK Atomic Energy Authority (UKAEA), specifically working alongside and on the new flexible robotic laser cutting cell being set up by NNL in Workington to progress future PhD outcomes to exploitation in the coming decade.
Key Objectives
Investigate the potential for introducing ultrasonics into the automated laser cutting process, surviving the high temperatures and harsh spattering environment.
Establish the optimum ultrasonic transducer configuration (frequency, pitch, element size) for nominal NNL/Sellafield component thickness measurement pre and during the cutting process
Integrate feedforward and in-process ultrasonic measurement and control in-loop directly into the robotic hot-cutting process.
Characterise and verify the in-loop measurement and control a proof-of-concept decommissioning demonstrator at the NNL NNUF Facility.
Pre-Requisite Skills: Core Engineering Degree, Physics, Software or Equivalent.
Skills to be Learnt: Specific training courses (Industrial Ultrasonics, Laser Cutting and KUKA Advanced Robotic Programming). The student will work in collaboration and spend time on site working with industry partner (NNL and their Partner Sellafield) to gain a greater appreciation of the specific industrial challenges and opportunity for automated laser cutting.